NEX QG-1600 HPLC System is a networked, intelligent, automatic, high-precision chromatograph developed by Biometrics Technologies Co., Ltd.
It employs cutting-edge microcomputer technology that encompasses a diversity of functions without the use of a central controller. The individual units interact with one another, coordinating to simplify your work and free you from the lab
---
| | | |
| --- | --- | --- |
| | | The unique flow cell design combines parallel dual bore holes with |
| | | high performance D2 lamps are produced by an internationally recognized company to enhance baseline stability and ensure optimal sensitivity. |
---
Leading quaternary technology
---
The brand new NEX QG-1600 quaternary system features
industry-leading infusion unit technology to effectively resolve problems with precision during small-scale mixing processes by allowing smaller pulse fluctuations under micro flow conditions.
This resolves the problems with the quaternary gradient at low pressure causing large deviations in the amounts for mobile phases. This ensures highly precise proportions for A, B, C and D mobile phases.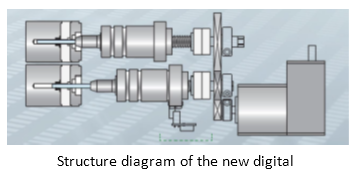 ---
Intelligent control system
---
| | | |
| --- | --- | --- |
| | | The NEX-1600WS chromatographic management system integrates |
| | | full-featured user-friendly modules, including instrument control, data collection, and data processing modules. This makes it possible to perform multi-channel gradient elution, wavelength scanning |
---
UV-VIS, DAD, RI and Fluorescence detector available
---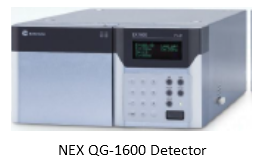 ---
The vigorous gem piston rod is used in GEM 5 auto-sampler
---
GEM 5 auto-sampler is compatible with all types of HPLC systems
from different suppliers.
Automatic protection: Missing vial alarm, sample needle fault alarm, jammed pipeline alarm, and leakage alarm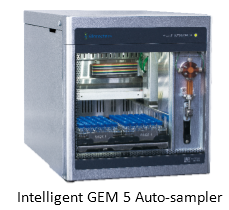 ---
GLP / CFR 21 PART 11 professional chromatography software support
---
| | | |
| --- | --- | --- |
| | | It also offers workstation software that meets GMP and FDA 21 CFR |
| | | PART 11 certification requirements, as requested by our users. Multi-task and multiple-window views enable you to keep abreast of all real-time analysis, and the advanced auto-diagnosis function monitors the status of all units in real time with multiple built-in sensors to provide timely solutions. |